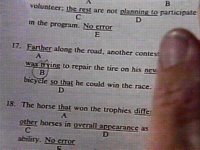 Episode Notes




Episode 94 - "Homecoming"



Two "homecomings" are happening in this episode. First is the homecoming football game, and second is Wart returning from Vietnam. When Kevin finally steals the owl from the Central High bus, and celebrates... "I'd earned my stripes"... he is, not coincidentally, wearing his striped soccer jersey, but he means he performed some measure of daring-do, of course. A very moving episode, with great narration, but I'm not sure what Kevin's "problem" stemmed from in the opening.

Also "Full Transcript"




Episode 96 - "Scenes From A Wedding"



When Kevin tries to get a bottle of Champagne, he gets intercepted by Linda's Aunt Muriel - "Mrs. Robinson's stunt-double" - and has to dance with her. "Mrs. Robinson" is a reference to the older woman who seduces Dustin Hoffman's character in the movie "The Graduate".

Also
"Full Transcript"


Episode 97 - "Sex and Economics"



This is one of my all-around favorites, but not quite top ten. Kevin needs some extra cash, and answers Miss Farmer's ad to paint her house. Seth Green as "Jimmy Donnelly" is a great character. "That's a window! Right there! Man, this is gonna cost more. I'd say...at least - fifty." Also, the exchanges between Kevin and the paint clerk are good.
*
And there it was - peace with honor.

"Peace with honor" was a phrase that President Nixon used frequently when referring to getting the US out of the Vietnam war. Here is a small portion of the text from a radio/TV speech by Nixon on January 23, 1973:

"Good evening. I have asked for this radio and television time tonight for the purpose of announcing that we today have concluded an agreement to end the war and bring peace with honor in Vietnam and in Southeast Asia. The following statement is being issued at this moment in Washington and Hanoi:

At 12:30 Paris time today [Tuesday], January 23, 1973, the Agreement on Ending the War and Restoring Peace in Vietnam was initialed by Dr. Henry Kissinger on behalf of the United States, and Special Adviser Le Duc Tho on behalf of the Democratic Republic of Vietnam. The agreement will be formally signed by the parties participating in the Paris Conference on Vietnam on January 27, 1973, at the International Conference Center in Paris. The cease-fire will take effect at 2400 Greenwich Mean Time, January 27, 1973. The United States and the Democratic Republic of Vietnam express the hope that this agreement will insure stable peace in Vietnam and contribute to the preservation of lasting peace in Indochina and Southeast Asia.

That concludes the formal statement. Throughout the years of negotiations, we have insisted on peace with honor. In my addresses to the Nation from this room of January 25 and May 8, [1972] I set forth the goals that we considered essential for peace with honor."

Also
"Full Transcript"


Episode 98 - "Politics As Usual"



It was like finding out you were dating Joan of Arc.

Joan of Arc was born in France in 1412 AD. When she was about 12 years old, she began hearing "voices" of St. Michael, St. Catherine, and St. Margaret and believed them to have been sent by God. These voices told her it was her divine mission to free her country from the English and help the dauphin gain the French throne. They told her to cut her hair, dress in a man's uniform and to take up arms. By 1429, the English occupied Paris and all of France north of the Loire. Joan finally convinced the dauphin of her calling, and after passing an examination by a board of theologians, she was given troops to command and the rank of captain. At the battle of Orleans in May 1429, Joan led the troops to a miraculous victory over the English. She continued fighting the enemy in other locations along the Loire. Charles VII was crowned king of France on July 17, 1429 in Reims Cathedral. At the coronation, Joan was given a place of honor next to the king. In 1430 she was captured while defending Compiegne near Paris and was sold to the English. After a trial for witchcraft and heresy, Joan was burned at the stake on May 30, 1431. She was nineteen years old.

Also
"Full Transcript"


Episode 99 - "White Lies"



This episode has one of my favorite Jack scenes - telling Kevin to go over to Winnie's "right away". Interesting ending with the "clip" which ties into Winnie's bike-riding memory from the opening.

Also "Full Transcript"




Episode 100 - "Wayne and Bonnie"



A slight blooper in this episode - the opening narration says..."My father worked at NORCOM over half his life." Later, when Wayne is moving out, Jack says..."I, uh, started working at NORCOM right after the Marines. I was twenty-four, and I thought I was gonna be out of there in no time." Doing the math, it would make Jack at least 48 years old, which is wrong. In Ep 77, he celebrated his 43rd birthday.
*
My brother had somehow managed to set up camp in Shangri-La.

"Shangri-La" is the mythical palace located in the Tibetan Himalaya mountains in the 1937 book "The Lost Horizon" by James Hilton.

Also
"Full Transcript"


Episode 103 - "Let Nothing You Dismay"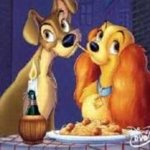 ...And if that weren't bad enough, I had to sit there and watch "Lady and the Tramp".
(Chuck and Alice suck up a piece of spaghetti and kiss.)

"Lady and the Tramp" is Disney's 1955 animated movie about a street-smart dog named Tramp, who helps an aristocratic pooch named Lady out of some trouble and then commences a romance with her.

*
MR. CHONG: You don't have to give me a gift.
KEVIN: No. No, I meant me!
MR. CHONG: I'm not giving you a gift either.
Hmmm. Seems what we had here was a failure to communicate.

"What we've got here is...failure to communicate" is a famous (and usually misquoted) line from the 1967 film "Cool Hand Luke". It is said by road-gang boss Strother Martin to road-gang member Paul Newman after a minor infraction.

Also
"Full Transcript"


(Ep 104 - "New Year")



(The Arnold's and Winnie are at a supper-club, watching hula girls, and a bad comedian.)
COMEDIAN: I feel like I'm on location with Jack Lord.
Jack Lord was an actor who played the macho character Steve McGarrett on TV's "Hawaii 5-0".

Also
"Full Transcript"


Episode 105 - "Alice In Autoland"



Alice says the 24 words Kevin always dreaded..."Kevin? Maybe I shouldn't be saying this, I mean, it's kind of hard to admit...but I have always had a crush on you". Wow! Think of Kevin and Alice as a couple...not! Surprisingly, even though Chuck punches Kevin near the end of this episode, they remain friends in subsequent episodes.
*
The character of Pistol Pete seems to be modeled after a local car salesman named Cal Worthington. One of his dealerships is about 3 miles from my house ("we're at the four-oh-five freeway at Bellflower boulevard - seeya there")...If you recall Pete's commercial, the banjo music was very similar to Cal's banjo jingle, which goes, in part...
"If you need a set of wheels, go see Cal"
"If you need a better deal, go see Cal"
"Give a new car to your wife"
"She will love you all your life"
"Go see Cal, go see Cal, go see Cal"

Although I couldn't read the entire sign on the wall of Pete's used car corral, it was something to the effect he would "kiss a cactus" if you found a better deal. Well, Cal promises to "eat a bug", as well as "stand on my head"...
Also, in the opening of Ep 75 - "Triangle", there is a short clip of a guy in a cowboy hat riding a hippopotamus...that's Cal and "his dog, Spot". Really :-) He has various animals - all of them being his "dog, Spot".

You can check out Cal's funny commercials Here
*
It was an albatross around my key-ring.

The phrase alludes to Samuel Taylor Coleridge's poem "The Rime of the Ancient Mariner," in which a sailor who shoots a friendly albatross is forced to wear its carcass around his neck as punishment.

Also "Full Transcript"




Episode 106 - "Ladies and Gentlemen...The Rolling Stones"



TEACHER: And at what point did you realize that "Kojak" was not an Indian name?

"Kojak" was a CBS TV police drama set in New York city, running 115 (!) episodes from 10/21/1973-5/78, starring Aristotle ("Telly") Savalas as Lieutenant Theo Kojak. Kojak was big and bald, usually sucking a lollipop, and had the trade-mark line "Who loves ya, baby?"
*
WAYNE: Whoa, Dad, uh...Roy and Dale are here. (Laughs.)

Roy Rogers was an American singer and cowboy actor who was one of the most popular Western stars of his era, appearing in over 100 films and numerous radio and television episodes of The Roy Rogers Show. Dale Evan was his wife who also acted.
*
And so that night, in a semi-stolen car...we were en route to the experience of a lifetime. Me, my girl...and Larry, Moe, and Curly.

Larry, Moe and Curly are the comedy team "the Three Stooges".

Also
"Full Transcript"


Episode 107 - "Unpacking"



I think this is a great, under-appreciated episode. I'm glad that TWY represented some lifstyles that weren't based on the warm family-oriented life. Not all of us are fortunate enough to have one.
*
JEFF: What are you - Ann Landers?

Ann Landers (Ester Pauline Freidman, July 4, 1918-June 20, 2002) wrote an advice column that was carried in newspapers across the country.
*
A sort of blooper - during the sequence where Kevin is driving Jeff to Jeff's hometown, there is a shot where the car is heading away from the camera, toward a cloudy sky, on an empty road as the camera drops down. This shot was originally used in Ep 92 "Back to the Lake". In the next shot, they are supposedly heading into Jeff's hometown and pass some businesses (including John's Shoe Repair and Ambassador Beauty College). In reality, they are only a mile or so from the "Arnold" house in Burbank, and heading toward it :-)
*
Near the end of the episode, Jeff is organizing his room. Behind him is a poster saying "Free Huey" on it. Huey Percy Newton was born Feb. 17, 1942, in New Orleans. An illiterate high-school graduate, Newton taught himself how to read before attending Merritt College in Oakland and the San Francisco School of Law, where he met Bobby Seale, and in 1966 they formed the Black Panther group in response to incidents of alleged police brutality and racism and as an illustration of the need for black self-reliance. Succumbing to factionalism and pressure from government agencies, the party disbanded in 1982.

In 1967 Newton was convicted of voluntary manslaughter in the death of a police officer, but his conviction was overturned 22 months later, and he was released from prison. In 1974 he was accused of another murder and fled to Cuba for three years before returning to face charges but two trials resulted in hung juries.

In March 1989 Newton was sentenced to a six-month jail term for misappropriating public funds intended for a Panther-founded Oakland school. On August 22, 1989 he was found shot dead on an Oakland street.

Also
"Full Transcript"


Episode 108 - "Hulk Arnold"



Although the title refers to "Hulk Hogan", a celebrity/wrester, it would seem the character of "Doug Gurney" (Kevin's opponent) was modeled after Dan Gable, a fantastic wrestler during the early seventies.

Here's an article I found (from 1997)



"A Hawkeye legend"
By Becky Gruhn, The Daily Iowan



With an honor roll of awards longer than even the greediest child's Christmas wish list, Iowa wrestling coach Dan Gable has seemingly achieved everything possible in the sport of wrestling. His legendary work ethic and competitive drive has allowed him to gain respect in more than just wrestling arenas -- but rather in the entire sports world.

Television analyst Billy Packer once called Gable the single most successful coach of any sport in history. That lofty compliment was in response to an unprecedented career that caught the nation's attention nearly 30 years ago.

Dan Gable was born Oct. 25, 1948, in Waterloo. He won three state titles at Waterloo West before competing at Iowa State University. There Gable added two NCAA titles to his championship collection, and was a three-time All-American and three-time Big Eight champion. Out of 182 high school and college matches, Gable lost just once. He went undefeated in 64 high school matches and was 118-1 at Iowa State. He won his first 117 college matches, an NCAA record. Gable suffered his only defeat in the NCAA finals his senior year at ISU.

But Gable's fame crossed international borders shortly after he ended his collegiate career. He won a World Championship in Bulgaria in 1971, and months later captured a title in the highly-competitive Tbilisi Tournament in the Soviet republic of Georgia. After the Tbilisi Tournament, the head of Soviet wrestling promised his country would be ready at the upcoming Summer Olympics in Munich in 1972. That patriotic vow turned into a deadly weapon for Gable - added incentive.

"He vowed that they would find somebody to beat me," Gable said. "I wasn't really burned out, but I needed some extra motivation because I was the defending world champion. That vow really kept me working hard."

Gable grabbed the gold medal in commanding fashion, not surrendering a single point to any opponent during Olympic competition.

In 1980, Gable was inducted into the USA Wrestling Hall of Fame and later into the Olympic Hall of Fame in 1985.



"The creation of a Hawkeye legend"


When Gay Kurdelmeier ended his four-year stint as the Hawkeye head coach in 1976, Gable became only the sixth coach since the Iowa wrestling program was implemented in 1911. Gable inherited a squad that had won back-to-back NCAA championships. In his rookie season, he guided the Hawkeyes to a third-place NCAA finish and continued a two-year tradition that has yet to be broken -- winning the Big Ten title.

The impressive 1977 campaign landed Gable NCAA Rookie Coach of the Year honors, and a legacy soon followed.

Never satisfied with anything but victory, Gable marched his troops back to the NCAA tournament the next year and took home what would become the first of nine straight national titles.

The championship stretch from 1978-1986 equaled the longest title run in any sport. Both Yale golf (1905-1913) and Southern Cal track (1935-43) were the only other collegiate teams to win nine crowns in a row.

The amazing streak came to a crushing end when the Hawkeyes had to settle for second-place in 1987. After the streak was broken Iowa went without a national title for four years. Iowa's lowest placing under Gable at the championship tournament was merely a sixth-place finish in 1989. Since then, Gable's Hawkeyes have brought home the trophy six of the last seven years, including the 1997 title when Iowa racked up an NCAA record-setting 170 points.



Winding down


Gable began publicly hinting towards possible retirement more than a year ago when lingering injuries began to get the better of his aging body. He underwent hip replacement surgery on Jan. 23, 1997, and was forced to miss four duals.

Not certain if Feb. 8 would be Gable's last home match as the Hawkeyes' coach, thousands of fans gave the Iowa legend an emotional standing ovation that almost got the best of him.

"It's possible that this might be my last dual," Gable said following the 28-12 victory over Arizona State. "I had to think about other things when I was first down here, because I was about this close (motioning with his thumb and finger) to breaking up emotionally."

Also "Full Transcript"




Episode 110 - "Eclipse"



Craig Hoffman, a writer on TWY, explains a location goof in this episode.

When the kids go on a field trip to the "Nierman Planetarium" (named after my wife's family, by the way), the location was the Griffith Observatory in LA. It was bad enough during the bus shots that the road they chose was clearly desert...too late to do anything once we got there and had to film, but worst of all, in one of the panning shots of the observatory, you can make out the Hollywood sign. We tried everything to lose that shot, but it was too crucial to the episode.
*
Great! I was stuck in the men's room with the mad bomber himself.

The "Mad Bomber" was the nickname given to George Matesky, who exploded 33 bombs in New York from 1940 to 1956. After his arrest, he was committed to an insane asylum, and was released in 1973. He died in 1994 at age 90.
*
WINNIE: You're nice, and you're sweet. And to tell you the truth, well, you've always reminded me of - Beaver Cleaver.

WINNIE: But I'm sure you'll think of something - Theodore.

The 1957-63 sitcom Leave It To Beaver centered around an inquisitive and often naïve boy, Theodore Cleaver, and his adventures at home, school, and around his suburban neighborhood. His nickname was "Beaver".
*
LOUIS: Top of the world, Ma! (Gestures.)

At the end of the 1949 movie "White Heat", gangster/murderer and momma's-boy character Arthur 'Cody' Jarrett (played by James Cagney) is on a burning oil refinery and says "Made it, Ma! Top of the world!".

Also
"Full Transcript"


Episode 111 - "Poker"



JEFF: Excuse me, Lieutenant Columbo, maybe I'm just a better card-player than all you guys. You ever think of that?!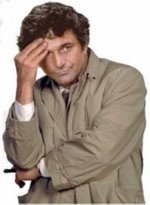 "Lieutenant Columbo" was the lead character of the detective/mystery TV-movie-of-the week series "Columbo". "Columbo" rotated in its weekly time slot with a regular set of other detective/mystery movies, including "McCloud" (Dennis Weaver), "McMillan and Wife" (Rock Hudson), and "Banacek" (George Peppard).

"Columbo" was a Los Angeles police lieutenant working in Homicide. He wore a notorious rumpled overcoat, smoked cigars, and drove a beat-up old Peugeot (but his wife's car was "just transportation"). He solved his cases through extremely dogged and careful pursuit of all clues. Painfully obsequious sometimes, his blade-sharp analysis would always be hidden by an apparent shambling disorganized nature that always made the criminal underestimate him and make mistakes.

Columbo had a set formula, a pattern each episode followed, that was at least partially responsible for the show's success. Unlike most detective shows, Columbo was never a whodunnit. At the beginning of each film we saw the murderer carefully execute his plan. Already knowing who was responsible, we were left to derive our enjoyment from the battle of wits that would follow. The fact that actor Peter Falk had one glass eye seemed not to matter.

I took most of the above-info from This Columbo Site


Also "Full Transcript"




Episode 112 - "The Little Women"



Kevin drives up to the mailbox, slides over on the seat and takes out the mail. The only problem is, the Arnold's don't have a mailbox facing the street or driveway.

*
It was like finding out...Donna Reed had been named starting quarterback for the Jets.

Donna Reed was an actress who played Donna Stone, an American middle-class mother in the Emmy-nominated sitcom The Donna Reed Show (1958–66). She also won a supporting actress Oscar for her role in 1953's From Here To Eternity.

*
Funny. I never realized Ed's Junior College had made it into the Ivy League.

The Ivy League is a collegiate athletic conference comprising sports teams from eight private institutions of higher education in the Northeastern United States. The conference name is also commonly used to refer to those eight schools as a group. The eight institutions are Brown University, Columbia University, Cornell University, Dartmouth College, Harvard University, Princeton University, the University of Pennsylvania, and Yale University. The term Ivy League has connotations of academic excellence, selectivity in admissions, and social elitism.

Also
"Full Transcript"


Episode 113 - "Reunion"



All in all, kinda reminded you of the Walton's.

"The Waltons" was an American TV show, centered on a family in a rural Virginia community during the Great Depression and World War II. The family shares hospitality with relatives and strangers as they are able.

*
What had begun as a simple trip home...was suddenly turning into...Nightmare on Gustafson Street.

"A Nightmare on Elm Street" is a supernatural slasher horror film. The plot revolves around several teenagers who are stalked and killed in their dreams (and thus killed in reality) by Freddy Krueger. The teenagers are unaware of the cause of this strange phenomenon, but their parents hold a dark secret from long ago.

*
KEVIN: The dog and I took a three-hour tour of the neighborhood. (Frowns.)

The "three-hour tour" comes from the theme song of Gilligan's Island:

The mate was a mighty sailin' man,
the Skipper brave and sure,
five passengers set sail that day,
for a three-hour tour,
a three-hour tour.

Also
"Full Transcript"


Episode 114/115 - "Summer/Independence Day"



The narration implies Kevin and Winnie "do it" in the barn, but the action was very light. I can't imagine them getting together after that big of a falling out without them making love and reaching a new level in their relationship. To continue the status quo would be beyond belief.

From The Los Angeles Times newspaper (5/12/93)
"The Wonder Years" ends as Kevin Arnold loses his virginity. At least, that's the way the producers wrote it. ABC executives didn't like that scenario, however. So the climactic scene of tonight's finale was shot in a way that leaves what happened to the viewer's imagination."
*
HOWIE: "Girlfwend twubble". (Giggles.)

Howie imitates the speech-pattern of the character Elmer Fudd from the Bugs Bunny cartoons.

*
All the Chevy's in all the world - she has to walk into mine.
This echoes a line from "Casablanca", widely regarded as the most romantic (and/or best) movie ever made (and ranked #2 according to the American Film Institute poll of June 2002), starring Humphrey Bogart and Ingrid Bergman:

"Of all the gin joints in all the towns in all the world, she walks into mine."

Former lovers (in pre-war Paris) they are reunited in Casablanca, Morocco, at the outset of World War II. Although Bergman wants to dump her fiance and stay with Bogie, he talks her into leaving with her boyfriend for the good of all concerned.

*
WINNIE: I mean it's not like we're kids anymore. Everybody grows up. It's not like Peter Pan or something...

In JM Barrie's 1904 play of the same name, "Peter Pan" was the little boy who ran away to Never-Never Land and never grew up.

Also "Full Transcript"




Episode Info
Wonder Years Menu

11/15/14 11:04